Fort Lauderdale Website Developer
Patrick Zarrelli is a Fort Lauderdale website developer with over 15 years of full-stack website development experience. He has worked with professional sports teams, celebrities, and multiple As Seen on TV products.
Patrick Zarrelli and his team at SFL Media specialize in managing their clients full corporate technology suite. This includes all of your company's website development needs, social media management needs, and full management of all your company's digital marketing online from Google Adwords and Facebook Ads to professionally written and released press releases.
When you're a client of SFL Media you can sit back and relax knowing that you have one of the best technology teams in the country managing all your company's digital marketing. Leaving you free to do what you do bast, run your business! For more information on full website and technology management for your company. Please book a free consultation with Patrick and his South Florida technology team. We are standing by and ready to help you gain precious online market share, bringing you in more leads, and increased profits.
Patrick Zarrelli and his team also work on freelance website development projects. Such as law firm websites, doctor's websites, dentist's websites, restaurant websites, e-commerce websites, and more. For more information about hiring Patrick Zarrelli as your website developer or technology project manager please call us at our South Florida technology office to book a free consultation. Phone: (954) 740-7900
Website Development Services
Custom Website and App Development
Patrick Zarrelli and his team have a wealth of experience in developing high functioning websites and apps. When you want your web development project done right, you call Zarrelli and his team of developers at SFL Media.
Zarrelli and his team at SFL Media are well experienced and highly recommend in the fields of custom website development, custom app development for Apple and Android operating systems, custom coding, API connections, online bots, social media management, search engine optimization, online directory management, e-commerce, and website security. If you are interested in any of these technology or website development services than please book a consultation with Patrick. Where you will receive more information and a full review of you businesses online web presence and digital marketing. All completely for free!
Patrick Zarrelli is not a boss who simple gives his website development team direction and manages pay roll. Zarrelli is actively involved in all of this his client relationships. As well as managing all aspects of the client's website development and digital marketing. When you hire Zarrelli to manage your technology you are hiring a website developer and technology team leader who understand every part of the website development, hosting, and marketing process. Companies who want the absolute best without interruption or distraction hire Zarrelli and his team to manage their full corporate technology suite. Call now for your free consultation and full project review.
We Can Manage All of Your Technology.
So That You Have Time To Focus On What You Do Best...
View Our Website Development Portfolio
Welcome to the portfolio of website designer and South Florida Media Chief Executive Officer Patrick Zarrelli. In this website development portfolio, you can see our expert web designs, custom coding, and WordPress website development. These website development projects sampled in this portfolio span a multitude of business industries from law firms to medical practices. They also represent clients of all different budget levels and website design styles. Our portfolio goal is to show potential clients that we can build them anything that they can possibly imagine online, regardless of industry or budget. At South Florida Media we bring client's internet dreams to life every single day. That's our goal and our mission. Most of our developers are not just talented, accredited, and successful. They are also internet aficionados who truly love being online and take great pride in working on the cutting edge of website development. Where we can deliver spectacular results for our clients. If you like our portfolio and are ready to put Patrick Zarrelli and our technology team to work for your company or brand. Then please schedule a free consultation with Zarrelli and our website development team at SFL Media. 
Brands That Patrick Zarrelli Has Worked With...
Patrick Zarrelli has been fortunate in his media career to work with many amazing companies and organizations. He has worked with most of the professional sports teams here in South Florida. Multiple celebrities like Bill Maher, Megan Hauserman, Alena Capra, and Riddick Bowe. Tons of amazing lawyers, dentists, and doctors all around the country. Healthcare companies like pharmacies, drug testing centers, rehabilitation clinics, clinical trials companies, laser hair removal offices, and MRI centers. We have also worked with many service based industry clients such as bars, restaurants, salons, spas and health clubs. As well as fashion companies like clothing designers, boutiques, and outlet stores. Patrick Zarrelli and his website development team also do a lot of technology work for e-commerce businesses, online stores, Amazon stores, and even As Seen on TV Products. Whatever your industry is Zarrelli and his team at SFL Media can help you get to the top! Call now to book your completely free consultation. Phone: (954) 740-7900
Testimonials
Some Lovely Feedback From Our Clients
My new website is everything that I wanted. I've already recommended you to another company. What I loved about SFL Media was the fact that they started with a plan and executed it very well. Highly Recommended!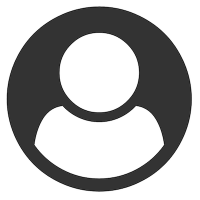 Evan Hoffman
"SFL Media Firm built the website, social media, and google pages out for my bail bonds office. Really top tier design work. Very happy with all the results."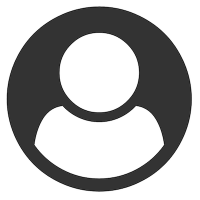 Michael Malley
"Professional, available, and talented media team! Custom websites are beautifully designed and executed!"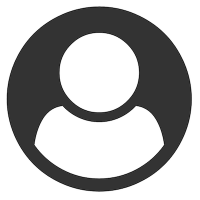 Rachel Clements
"SFL group did a amazing job with helping me build my business. Patrick and his team were very hands on and always communicate. Would recommend to anyone."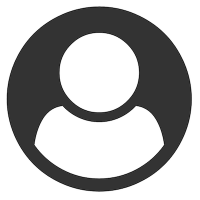 Will M
"Sfl media made me a bomb website. I have a way better ROI now thank you them. Total Pros! They took the time to get to know my business before starting the build process which saved me time because I didn't have to continually make changes. Good Job!"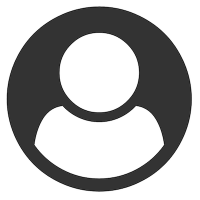 Juan Pualo
"Patrick and Nadia are incredible to work with. Their professionalism, communication, and attention to detail are flawless. I highly recommend working with them for website design, maintenance, and digital marketing!"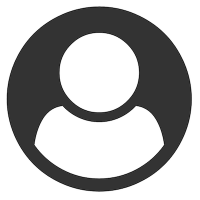 Daniel Wakefield
SFL Media is an amazing firm to work with! Patrick and his staff are the most responsive company I have ever worked with. They do all our social media and it drives tons of traffic for us! A+++++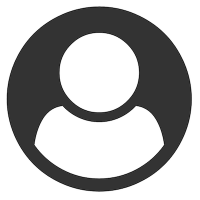 Dave Louis