Graphic design can be defined as the art or skill of combining text and pictures for the purpose of using them in advertisements, magazines, books, or online websites for business purposes.  Graphic designing can be dated back to the ancient times of hieroglyphics used by the Egyptians when they did cave paintings.  Graphic design covers a wide range of services that can include creating logo's that enhance a business's appeal to the consumers.  Graphic designers use bright colors, unique images as well as typography to make your website more appealing and eye catching to your online shoppers.  At SFL Media, our graphic designers will schedule an appointment with you either in person or virtually.  We will make sure that we get a full understanding of what it is exactly you are trying to accomplish with your selected graphic designs.  We will make sure we choose the correct font, correct color scheme as well as overall theme to make sure your logo and other graphics are up to your standards.  We want your business to stand out amongst the masses and help you increase your sales.
Hire A Fort Lauderdale Graphic Designer
When it comes to graphic designs, you want something that is going to catch the eye of everyone that accesses your business website.  You want a theme that has the appropriate color scheme as well as the correct ratio of shapes and sizes to the products and services that you have for sale.  Our graphic designers at SFL Media do not just design graphics just to put art on your business page.  Graphic designs have a purpose and we make sure we relate that purpose through our designs.  One of our graphic designers will sit down with you either in person or virtually and get an idea of what exactly it is you are looking for when it comes to the graphics you want for your business website.  We will go over the theme, color scheme, sizes, and how interactive you want your graphic designs to be.  You may want some graphics to be interactive to entice your customers to click on certain things in order to gain knowledge about your business.  You may also want to place an interactive avatar on your website to function as an immediate, computer-generated customer service representative that provides generic answers to frequently asked questions.  Whatever it is that you are looking for as far as graphic design goes, our designers will make sure to get it exactly right.  If you are not satisfied with our work, we will fix it until you are.  We here at SFL Media value you as a customer and we are willing to go to any length to make sure you are satisfied with our work for you.
Do You Need A Logo Or Ad Designed?
When you have a website for your business, the main thing you want is for customers to be able to find you online easily.  You want an easily accessible website that is user friendly but also appealing to the customer's senses.  If you have a website that is not easy to use or the customer has not successfully completed their purchase, then your graphic designs have not been properly engaged with the user experience.  You want your customers to be able to make a few clicks on your website to complete their purchases.  If that does not happen, then you need to re-evaluate your designs on your business website.  You will want to have extraordinary graphic designs that are stimulating to your customers and make their experience memorable.  After all, repeat customers are what successful businesses are built on.  If you are a new business, having proper graphic designs are a must-have since you are just starting out.  You want customers to find you, make it known what products and services you have for sale, and make a name for yourself where you stick out more than your competitors do.  Graphic designs that are bright and coordinated with your business theme are what will help bring customers to your business website over the others.
Not All Graphic Designers Are Equal
Graphic designing is a tricky field to work in especially when you have no prior experience doing it.  Graphic designers are well educated when it comes to working with interactive software to give you the designs you are wanting and needing for your business.  It may seem like it is a high-tech job to outsiders and you are right but it is also based on ancient principles.  No matter what it is you are advertising, you want your graphic designs to strike an emotional connection with anyone that accesses your website.  Our graphic designers make sure we use the color theory to invoke a response from your customers.  Color plays a vital role in your company's success.  When you think of the color red, what is the first thing that comes to your mind?  An alarm, right?  What is the first thing that comes to your mind when you think of the color green?  That it is time to proceed, right?  Graphic designers will match the tone of your business as well as the overall effect to get your customers to click where they need to in order to make a purchase or gain more knowledge of services you offer.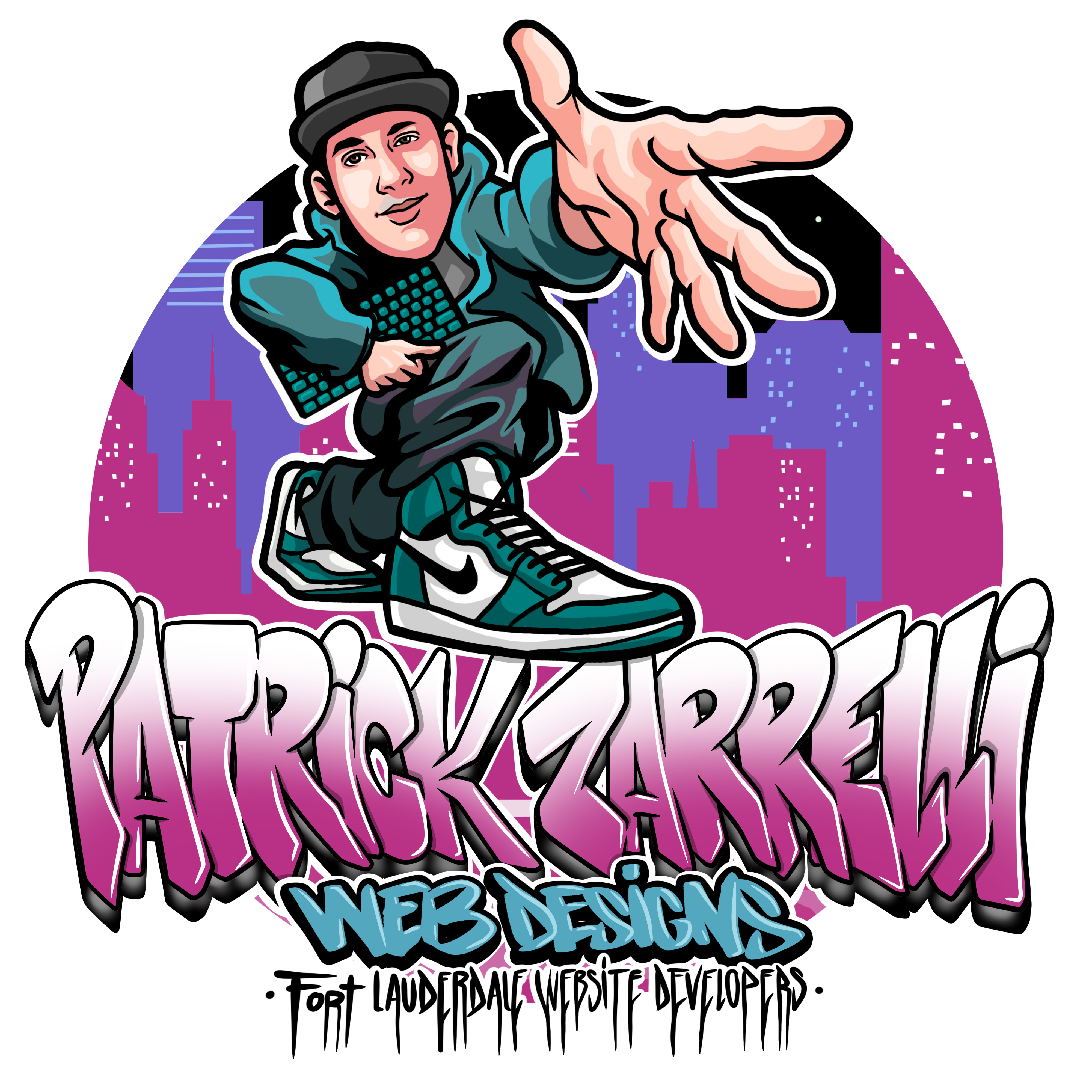 Patrick Zarrelli and his graphic design team will ensure that your website is completely covered in the appropriate designs.  They make sure that the designs are symmetrical, balanced, the flow is unobstructed, appropriate pattern, repetition where it is needed, correct font and correct size, and even make sure not to offend any culture when it comes to color choices in your designs.  After all, you do not want to offend anyone because colors do not mean the same thing to everyone.  Some cultures think of an alert or alarm when they see the color red.  Other cultures think of good fortune when they see the color red.  Some cultures read right to left while in other cultures they read left to right.  As a business owner who has their company online for everyone to see and shop at, you want to try and take everyone into consideration when designing your website.  You want everyone to feel welcome and wanted once they click on that link to your business website.  The more customers you have, the more products and services you sell which will lead to increased as well as steady revenue for you.  You can then expand your business and design an even bigger website to accommodate your increase in revenue.
South Florida Media graphic design services include any and all types of graphic design that you may want and need for your business or project. This includes, but is not limited to flyers, print ads, digital ads, Google ads, banner ads, logos, menus, business cards, stickers, labels, coupons, brochures, folders, posters, and so much more. If you need professional graphic designs for your business, than you need to call South Florida Media today. We have a new business special for our new clients.  The special package includes logos, letterheads, banner ads, and a professional business card design.  Patrick Zarrelli and his graphic design team have access to innovative graphic design styes at affordable prices to everyone that may need them.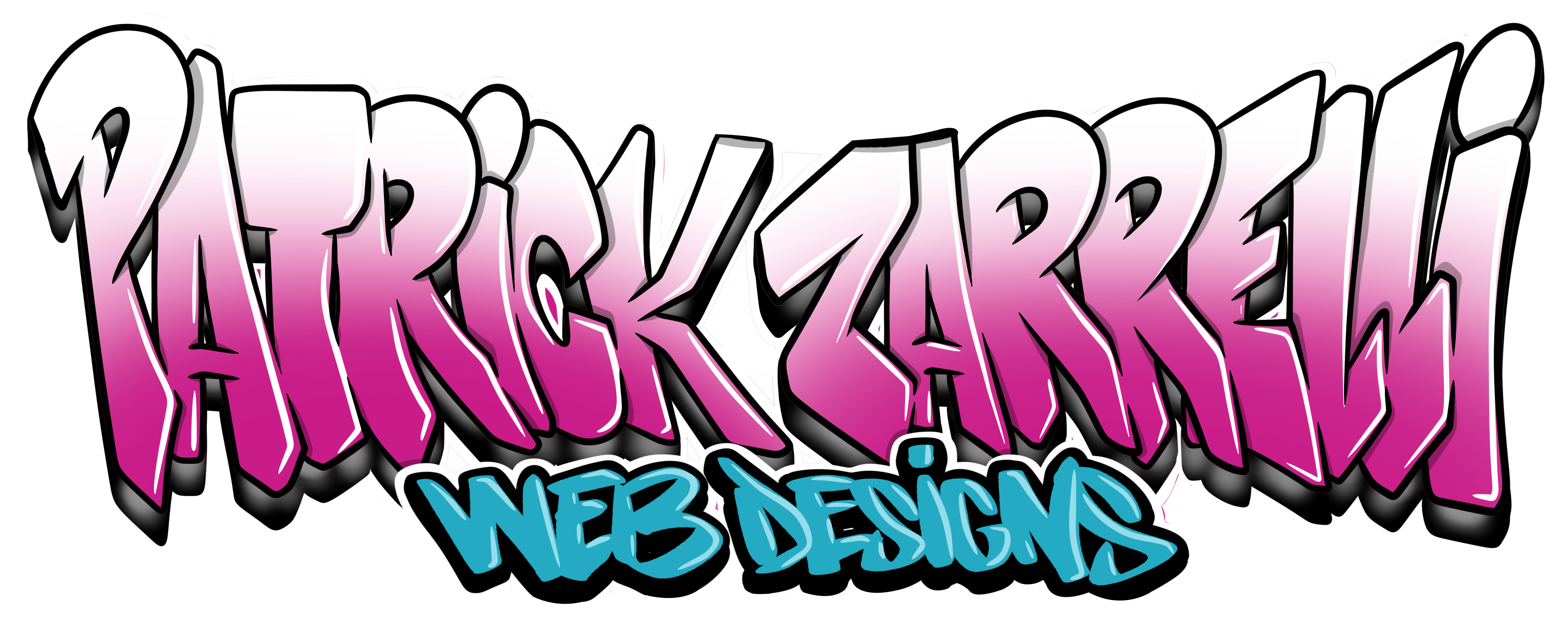 Schedule A Free Consultation