Fort Lauderdale Website Developer Patrick Zarrelli

Patrick Zarrelli has over a decade of experience in developing and managing websites and technology for businesses all over the country. He is the current Chief Executive Officer at South Florida Media a popular digital agency based out of Fort Lauderdale's vibrant Art District in Fat Village.  He also serves as the current technology team leader at the company. Zarrelli by trade is a WordPress expert and is also SynUp and Yext certified in directory management. Zarrelli is LinkedIn certified in WordPress and Google Adwords management as well. He is overall a well-rounded web developer with vast experience in custom website development and high-end technology corporate project management. Zarrelli's clients include celebrities, professional sports teams, casinos, law firms, medical practices, dental practices, and even popular bars and restaurants. Companies who want the best technology and the most from their online advertising could all benefit from a free consultation with Patrick Zarrelli and his technology team. Through his wealth of technology experience with a wide array of companies, Zarrelli has a unique ability to examine pre-existing technology systems and create plans to improve them through more efficient coding, design, and user-friendliness. As such all free consults with Patrick Zarrelli are followed by a detailed report of your current online standings and a future development plan for your company.
Experienced Fort Lauderdale Website Developers

Patrick Zarrelli and his full-stack Fort Lauderdale, Florida-based website development team have decades of experience in website development and website management. Over many years in the online technology space, Zarrelli and his team have developed systems and procedures that they use to deliver industry-leading growth and performance for their website development and app development clients. All of our clients not only have websites and apps that look amazing for their companies. They also have websites that function on a very high level and rank with authority in Google search results. South Florida and the world, in general, is a very competitive marketplace online these days. So the strength and experience of your technology team, as well as their experience online, can make a wealth of difference in regard to the overall success of your business online. Zarrelli and his team of website designers are used to running large technology projects, so they have literally seen it all before. We have a system or protocol in place for every possible online or hosting scenario. We put these advanced systems and procedures to work for all of our clients. Modernizing their entire corporate tech operation virtually overnight. We have worked with clients from all industries and all income levels. It starts with a conversation, proposal, development plan, and management plan. Then if you are ready to take your company to the next level online we will get started and put our online power and experience to work for you!
App Development in Fort Lauderdale

Patrick Zarrelli and his full-stack technology and website development team at South Florida Media have built many successful cell phone applications over the years. Each app development project presents unique challenges that are instantly doubled because there are two app versions needed for an app to function on a high level. One app version for the Apple App Store which is on the Apple operating system and another copy of the app for the Android Marketplace version which is a whole other type of cell phone technology and content management system. At SFL Media when you build your app with us, we take you all the way to the finish line, and then past it! We do not abandon you after development as most App Development tend to do. We stay by your side through the application and approval process of both the Android Store and Apple App Store. Making any changes that the store requests for you to gain entry to their cell phone app marketplace online. Our app development team can incorporate a multitude of technologies into your app including location tracking, Google Maps, user databases, and just about anything else that you can possibly think of for your app design and functionality. If you are ready to build a professional cell phone application then please call the SFL Media Firm today and get a free app development consultation from Patrick Zarreli and his app development team at the company. Our app development staff is standing by and ready to bring your app dreams to life!
Hire A Website Developer in Fort Lauderdale, Florida

If you have started a new company in Fort Lauderdale or anywhere else in the nation then Patrick Zarrelli and his team are a great place to start your digital marketing. We can help you create an original logo, build and maintain your company website, as well as manage all your social media pages, and your online advertising. At SFL Media Patrick and his technology team specialize in handling the entire technology project for our clients. We are a one-stop-shop, full-stack technology team, at your service 24 hours a day, seven days a week. When you hire Patrick Zarrelli and his website development team you get access to a full-stack technology team for a fraction of the cost of putting a technology team together inside your own office or business. Not only is it cheaper to hire Zarrelli and his website development team, than it is to hire an in-house website developer. It is also a full tax write-off from Uncle Sam! When having your own employees as you full well know, actually creates a tax and insurance liability for your company. For these reasons among others, digital agencies like SFL Media are some of the fastest-growing companies in the country. The agencies and technology teams that run them have the experience and price point that makes sense for today's business owners. Most agency's tech employees have more experience and a broader scope of abilities than anyone coming to your company from another corporation, or fresh out of college with a degree and no experience. If you hire your own in-house web developers you have to train and manage them as well, and most business owners and managers are not equipped to do that in any real way. Causing high turnover rates and employee resentment. Do not put yourself through this nightmare! Hire Patrick Zarrelli and his elite website design team at SFL Media to manage your company's online technology today!
Website Managers in Fort Lauderdale

Are you are looking for someone to manage all your company's online technology? From your company website, your social media accounts, to your digital marketing like Google Adwords and Facebook ads? Then you have come to the right place! Patrick Zarrelli and his team at SFL Media are pioneers in the industry of website management. He even owns a sister company to South Florida Media that is literally called Dependable Website Management. The simple reality for you, like all business owners and managers, is that you can't handle everything your company needs technologically speaking in house. At least not on the level that you want to operate at online. Everyone who signs up with us has tried to do it on their own before. Maybe you hire a family member or friend but they aren't doing as great a job as your company deserves? Maybe you had someone managing your technology and they are no longer at your company? Maybe you are trying to do it all yourself? No matter which one of these scenarios fits you best, the solution is the same for all of them! Hire Patrick Zarrelli and his website development team at SFL Media to manage all of your technology right away. The simple fact is that you are losing money trying to manage your own technology. First, you're losing potential leads from not competing online with other companies that have hired a digital agency. Second, you are losing sales at your own company every time that you stop working on sales and spend the day trying to figure out your company's technology issues. You need to focus on what you do best, running the business. Let us handle the website and social media!
Patrick Zarrelli Manages Websites and Social Media For…
Law Firm Website Builders in Fort Lauderdale – Patrick Zarrelli and his team have built literally hundreds of law firm websites over the years. We develop bar-approved websites for lawyers that rank high on Google and get our attorneys greater online market share. Improving their client load and their profit margins. We have built professional and successful legal websites for Personal Injury Law Firms, Criminal Law Firms, Immigration law firms, Patent Attorneys, Family Law lawyers, and more! If you need a website team for your law firm then please call us today to set up a free consultation with a member of our law firm technology team.
Medical Practice Website Builders in Fort Lauderdale – at SFL Media led by Patrick Zarrelli and his technology team we have built websites for doctors all over the country. Doctors have very important website development criteria that need to be handled with extra care by true website development professionals. There are HIPAA regulations to adhere to for medical practice web design. ADA software to install for disabled patients to be able to use the website. Complex appointment software to connect everything to the appointment booking section of the website. As well as being the hub online for the doctor's entire professional reputation. Everyone searches for their doctor or surgeon online before hiring them. So when it comes to your medical practice website you need the best website developers for doctors in Fort Lauderdale and that is Patrick Zarreli and his team hands down, every single time.
MRI Center Website Builders in Fort Lauderdale – the technology and website development team led by Patrick Zarreli at South Florida Media has made multiple websites for MRI centers all over the nation. At SFL Media we understand the delicate nuances that are needed to create a successful MRI center website. This can include accepting scripts for medical imaging online. Providing large and easy-to-use Google maps interfaces so that patients can find your medical imaging facility for their appointment. As well as high-function contact forms and website security to protect your patient's rights online. At the South Florida Media Firm, we are professional website developers with over a decade of experience working with medical offices just like yours. So please feel free to call us today to schedule a consultation about your MRI center's website development needs and online marketing goals.
Dental Practice Website Builders in Fort Lauderdale – Are you a dentist looking to improve your dental practice's website? Or maybe you are a dentist looking to build a website for a new practice? Either way, you will be happy to know that Patrick Zarrelli and SFL Media have been working with dentists on their websites for over 14 years. We specialize in making cutting-edge websites for dentists that meet all HIPAA requirements and that rank really high in the Google search results. At SLF Media we can create you a dental industry-leading website that helps grow your dental practice by bringing you in new patients every single month. Having a website that performs well on Google is a huge asset for dentists who want to build their dental practice and the residual income that comes along with all that routine dental work for your patients. At SFL Media our dental website technology team led by Patrick Zarrelli is standing by to help you take your dental practice to the next level. Please call us today to schedule your free dental website development and management consultation from SFL Media.
Restaurant Website Builder in Fort Lauderdale – Restaurants have a greater need for a professional web presence now more than ever before. The restaurant industry has been completely digitized. From Open Table Reservations to Uber Eats. The restaurant industry has been turned completely on its ear over the last decade. But for those who can harness the technologies power, can reap massive financial rewards while their competition is still trying to figure it out online. At SFL Media the website development team here led by Patrick Zarrelli can build you a website that will not only outrank all of your competition. It will also work seamlessly with Open Table, Uber Eats, Delivery Dudes, and any other technology that you would like to integrate with. We are restaurant website development professionals and have been managing restaurant technology for over ten years now. So you can rest easy putting your faith in SFL Media to manage your restaurant's brand online. Our restaurant technology team loves restaurant website development and management clients. We have worked with a lot of them over the years from big chains to historic mom and pops. We know the inside outs of the restaurant technology industry online. We can put that knowledge to work for you and get you more pick-up orders and more in-house reservations every single night. Call now for a free consultation on your restaurant or bar website development team.
E-Commerce Website Builders in Fort Lauderdale – Are you in need of a new e-commerce website for your business or an upgrade to your current e-commerce website? At SFL Media we not only work on e-commerce stores we own them too! So the level of website development and digital care that you get from us is on a whole other level from other agencies when it comes to selling online. Our e-commerce website development team will not only build you an amazing e-commerce website. We will help steer you in the direction of online sales success by utilizing our vast e-commerce experience for your company or brand online. At SFL Media Patrick Zarreli and his team have managed the technology and website development for multiple As Seen on TV products. As well as the e-commerce and website development for companies that sell everything from car parts to pharmaceuticals online and on Amazon. At SFL Media we develop high-end e-commerce websites, wholesale sections, shopping carts, and amazing customer experiences for online shoppers. If you are ready to take your e-commerce website development and online technology management to the next level. Then call South Florida media today for a free consultation with Patrick Zarrelli and his full-stack e-commerce website development team your online store can reach heights never before imagined!
Professional Website Builders For All Industries in Fort Lauderdale – Whatever kind of website it is that your corporation needs SFL Media can build it! We are true custom coders and that means we can literally build anything in any programming language or content management system that is currently available online. At South Florida Media our website development team led by our CEO Patrick Zarrelli is only limited by our client's imagination and dreams. We can build your dream website, SEO it to the top of Google, and manage it for you. All you have to do is give us the green light to get started! Our website development team has over a decade of experience building websites for successful companies all over the country. When you're ready for a new website for your business give us a call for a completely free consultation. We will give you all the information you need to make the best website development decisions for you and your brand online. At SFL Media we want to make the greatest internet presence possible for all our clients and all internet users around the world. We truly love and believe in the internet and we feel privileged to have been some of the people helping to build it. When you want the best, forget the rest and call Patrick Zarreli and his experienced website development team at South Florida Media!
Let's Get Started Building Your New Website or App

If you are ready to get started on your new website for your Fort Lauderdale-based business or another business around the country. Then it all starts with a simple conversation about your project or company. Call us today at South Florida Media and we will schedule you a completely free website development and project management consultation with Patrick Zarreli and his team of full-stack website developers. We will provide you with all the information that you need to pick the best website developer in Fort Lauderdale, Florida for your project. We will also give you all the information that you need and all the requirements needed to start your particular type of website development project online. After your consultation, we will provide you with a full custom proposal for your project and a website build or app build plan for your project and online vision. At South Florida Media we provide professional website and app development for businesses of all industries located at any location across the country. If you're looking for professional website development, social media management, search engine optimization, digital marketing, or even press releases, and copywriting. Then you need to call SFL Media today so that we can get started bringing your dreams to life!
Call Us to Book Your Completely Free Website or App Development Consultation
Brands That Patrick Zarrelli Has Worked With...
Patrick Zarrelli has been fortunate in his media career to work with many amazing companies and organizations. He has worked with most of the professional sports teams here in South Florida. Multiple celebrities like Bill Maher, Megan Hauserman, Alena Capra, and Riddick Bowe. Tons of amazing lawyers, dentists, and doctors all around the country. Healthcare companies like pharmacies, drug testing centers, rehabilitation clinics, clinical trials companies, laser hair removal offices, and MRI centers. We have also worked with many service based industry clients such as bars, restaurants, salons, spas and health clubs. As well as fashion companies like clothing designers, boutiques, and outlet stores. Patrick Zarrelli and his website development team also do a lot of technology work for e-commerce businesses, online stores, Amazon stores, and even As Seen on TV Products. Whatever your industry is Zarrelli and his team at SFL Media can help you get to the top! Call now to book your completely free consultation. Phone: (954) 740-7900
Testimonials
Some Lovely Feedback From Our Clients
My new website is everything that I wanted. I've already recommended you to another company. What I loved about SFL Media was the fact that they started with a plan and executed it very well. Highly Recommended!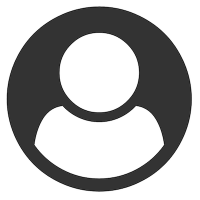 Evan Hoffman
"SFL Media Firm built the website, social media, and google pages out for my bail bonds office. Really top tier design work. Very happy with all the results."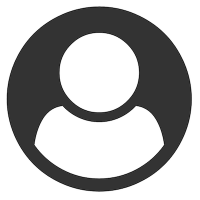 Michael Malley
"Professional, available, and talented media team! Custom websites are beautifully designed and executed!"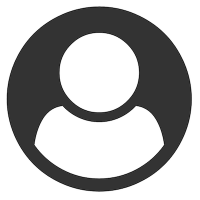 Rachel Clements
"SFL group did a amazing job with helping me build my business. Patrick and his team were very hands on and always communicate. Would recommend to anyone."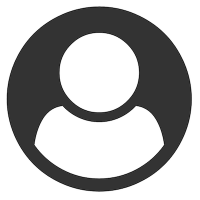 Will M
"Sfl media made me a bomb website. I have a way better ROI now thank you them. Total Pros! They took the time to get to know my business before starting the build process which saved me time because I didn't have to continually make changes. Good Job!"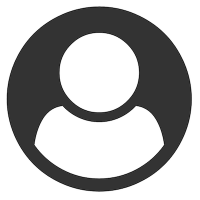 Juan Pualo
"Patrick and Nadia are incredible to work with. Their professionalism, communication, and attention to detail are flawless. I highly recommend working with them for website design, maintenance, and digital marketing!"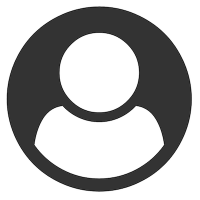 Daniel Wakefield
SFL Media is an amazing firm to work with! Patrick and his staff are the most responsive company I have ever worked with. They do all our social media and it drives tons of traffic for us! A+++++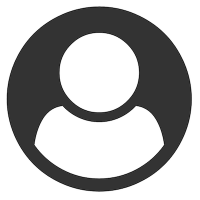 Dave Louis